Welcome to 4-H Camp Middlesex
Imagine the perfect summer day hiking a leaf-canopied trail, stomping through creeks, learning to shoot a bow and arrow, swimming, and making new friends!  The perfect summer day happens each day at 4-H Camp Middlesex as we provide campers with safe camp programs in a tech-free, natural wonderland.  It's so great, that you'll swear you're home as soon as you walk over the bridge on to camp!

Since 1941, Camp Middlesex day (ages 6-12) and overnight (ages 8-15) camp in Ashby, Massachusetts  has given campers an unforgettable summer experience! We tie in the mission of the 4-H program, and focus on building life skills through each of the 4-H's – Head, Heart, Hands, and Health.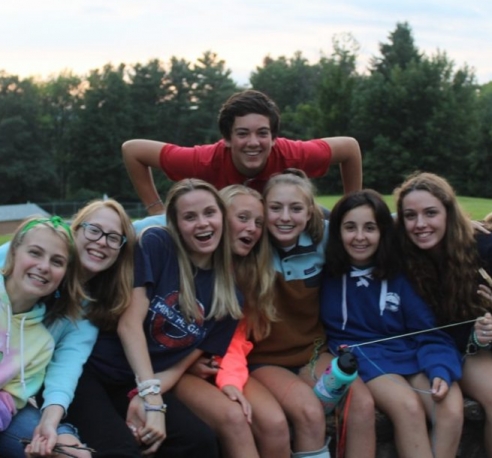 Next Camp Event
Open House!
Jun 2nd
Open House
Sunday, June 2, 2019
12-3

Rain or Shine, so please

dress for the weather!
Come and see the camp, meet some of the staff & CITs, and ask questions.
* Free cake and refreshments
* Special scavenger hunt (Find all the clovers!)
* Slideshow of last year's season
* Any questions, e-mail us at: office@campmiddlesex.com
This camp must comply with regulations of the Massachusetts Department of Public Health and
be licensed by the Ashby Board of Health.
4-H Camp Middlesex is an equal opportunity provider and employer, in cooperation with the U.S. Department of Agriculture. 4-H Camp Middlesex is affiliated with UMass Extension. 4-H Camp Middlesex and UMass Extension offer educational programs, materials and employment without regard to race, color, creed, sex, age, national origin, sexual orientation and mental or physical handicap, and discrimination of any kind is prohibited. Contact 4-H Camp Middlesex for information on disability accommodations or complaints related to discrimination at 978-386-7704. No endorsement of the product or service by UMass Extension 4-H Program is implied or intended.